Advance Accounting System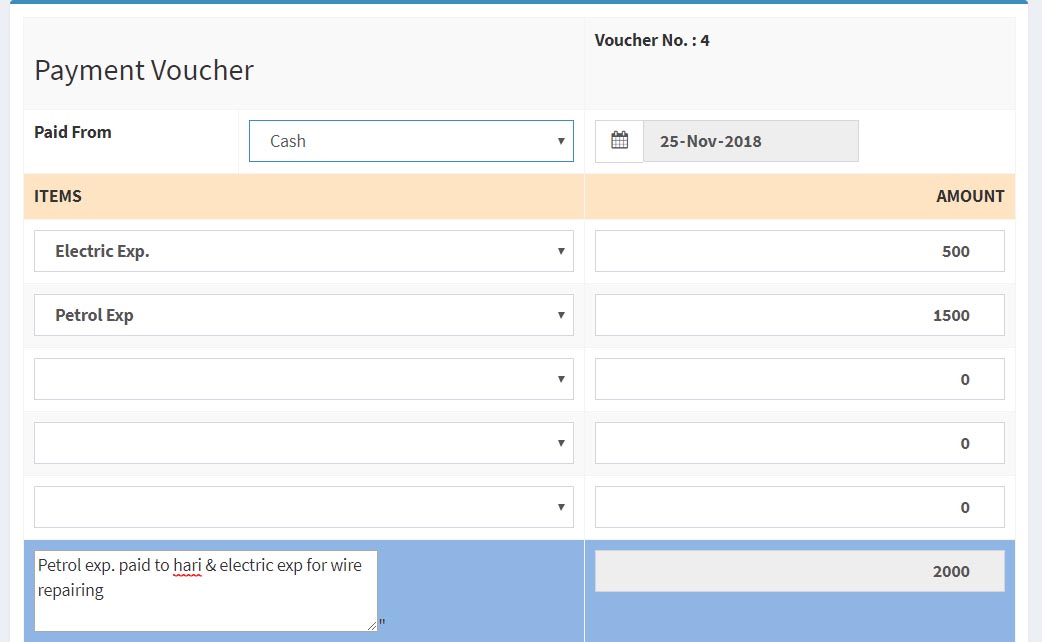 Account system halps us to manage ledger, do journal, receipt, payment, contra entry and maintain the account books.

अकाउंट सिस्टम द्वारा पेमेंट, रिसीप्ट, कॉण्ट्रा, जर्नल एंट्री की सुविधा मिलती है. कंप्यूटर सारे अलग-अलग लेजर का बैलेंस मेन्टेन करता है और आपको लेजर क्लोजिंग बैलेंस दे देता है.